Aylesbury High School opened its doors for the first time in September 1959.  Until then, the girls had been educated with the boys in the Grammar school across the road; now they had a spanking new building all of their own!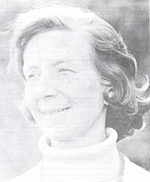 The first Headmistress was Miss Joan Camp.  She had three main aims which were: that the school be known for its academic excellence; that the school be known for its service to the community and that it creates and maintains international relations.  These three aims are still being achieved to this day. Miss Camp was headmistress for 16 years, and when she met up with the 59ers (the girls who started as first formers the year the school opened) in April 2010 she still remembered many of their names.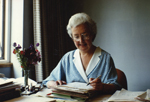 Miss Margaret Lambert took over as Headteacher in 1975.  Her proudest moment was fighting and winning to have a technology block in the girls' school to rival that of the boys'.  She succeeded, and the girls now had specially built rooms for drama, textiles and sculpture with workshops for metal and woodwork.
Ms Jane Wainwright succeeded in 1992.  She had a determination to make positive improvements to the school which resulted in it becoming an "International School" and becoming language-oriented, eventually to become a Language College.  Like her predecessors, she had high aspirations for the pupils.
Mr Alan Rosen has seen much new building on the premises since his appointment in 2006.  The new Sports Hall and admin extension to the main building have meant that the school is now 3 times the size it was when it opened 50 years ago. The most recent renovation of the Tower Block in the school's 60th year was the final improvement he oversaw. The International focus remained throughout Mr Rosen's tenure.

Mr Giles Scoble was appointed as Headteacher in September 2019 and continues to build on the success of the school.