We continue to consult with and follow all guidance with Public Health England (PHE) and adopt a cautious approach to keeping our community safe. On 24th February the government removed remaining domestic restrictions in England. Below is the new guidance for staff and students at  AHS.
Twice weekly testing
Students and staff will no longer be asked to undertake twice weekly asymptomatic testing.
Face coverings
Students and staff will no longer be required to wear face coverings anywhere in school. Some students may wish to continue doing so in crowded areas (such as corridors at lesson change and queues in the Canteen) and this will be permitted in the short term.
Student Attendance
Over the past two years we have worked hard as a community, both within AHS and with our broader local school partners, to ensure that face to face teaching is prioritised and this remains our clear focus. As such, attendance for all students is expected and we hope the following is useful guidance on how this can be achieved, whilst continuing to keep our community safe.
If a student develops COVID-19 symptoms
While there is no longer a legal requirement for people with COVID-19 to self-isolate, the public health advice is clear that those who have any symptoms or who test positive should stay at home and avoid contact with others, as they would with similar infections such as Flu. Therefore, if a student has symptoms of COVID-19, a PCR test should be ordered and we ask them to remain at home until the result has been received. As with all absences, please use the student absence line in this situation clearly giving the reason for the absence and remote learning will be provided.
If a student tests positive for COVID-19
A student who tests positive for COVID-19 should not attend school while they are infectious. We will publish clear guidance on our policy in the next day or so, when we hope to have a further update from the DfE.
Where a student lives with someone who has tested positive
A student who lives with someone who has COVID-19 should continue to attend school. They should try to minimise contact with the family member who has tested positive. If they develop symptoms themselves, they should follow the advice above and order a PCR test.
Please report your child's COVID or other illness related absence through the
Pupil absence line: 01296 388230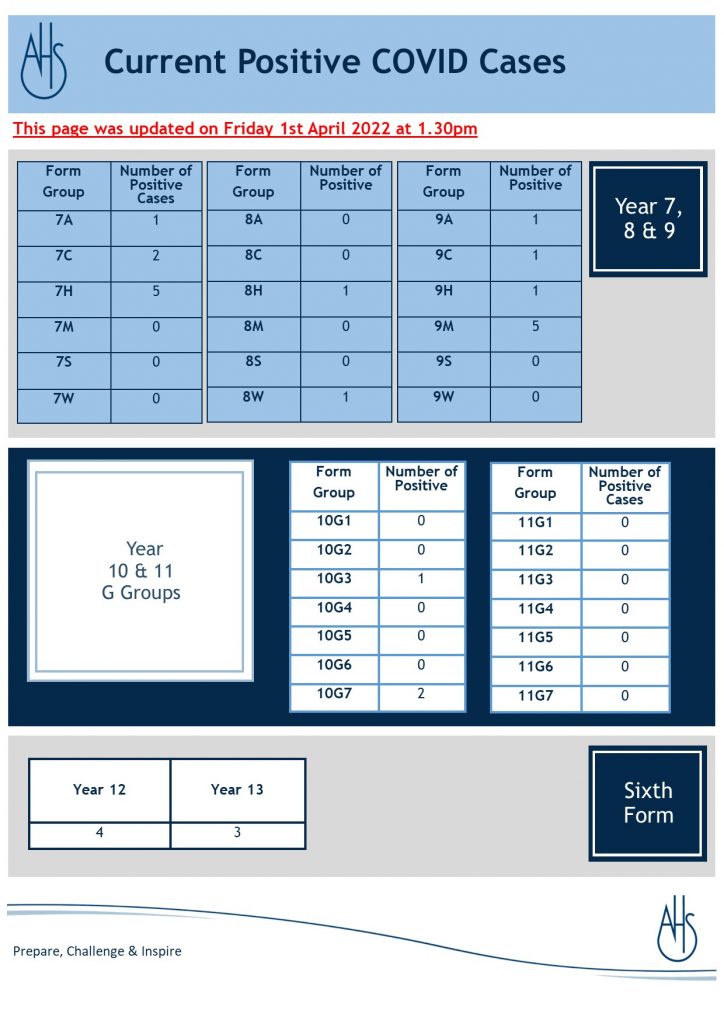 The School is applying for additional funds for tutoring students in this academic year.  We have published the following statement on how the funding for Sixth Form students will be used:
Department for Education information on this funding can be found here.