CREATE – Strategy and Implementation
Aim:
To support the school aim of

'Inspiring every student to seek challenge and prepare for the world of today and tomorrow

'

To

prepare

our students,

inspiring

them to develop into well-rounded citizens who have the confidence to use

challenge

to be successful in every aspect of their lives inside and outside, during and after school.  These fundamental principles underpin our vision across academic and cultural development.  

This document aims to explain how these values were chosen, how they are embedded within the School and how we can all support the development of these character traits.  
Developed through:
These values were developed through student, staff and parent voice in Autumn 2019
The Plan for our Core Values:
We aim to slowly embed these key traits, by using them in everyday language, and recognising and acknowledging them in everyday life.  In both staff and students.

We also aim to use these developing traits as tools to address external challenges, thus supporting the safe, effective running of the School.
---
To view the whole document click here.
---
The AHS CREATE Learning Journey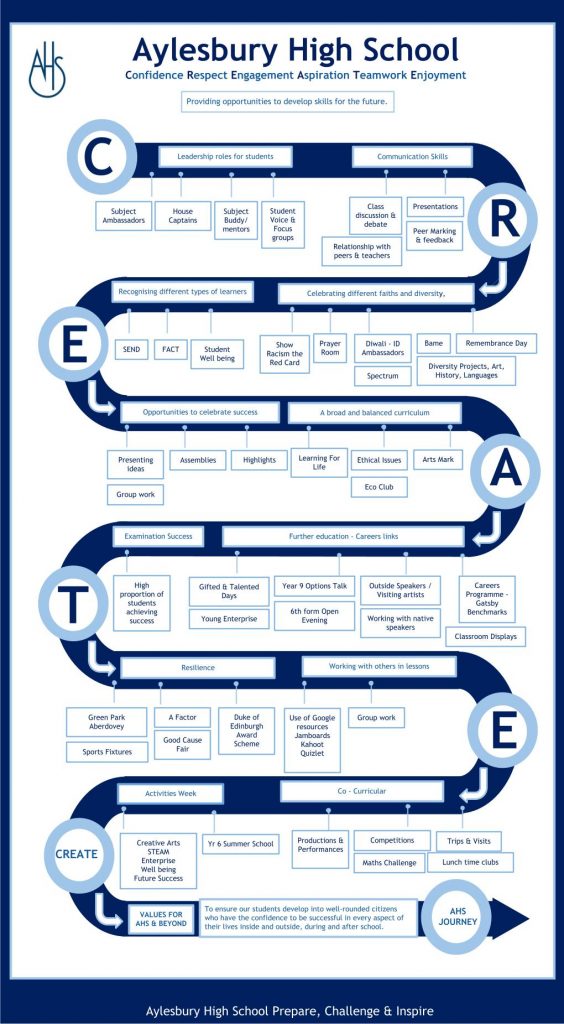 ---
To see how the AHS CREATE Values are celebrated is subject areas visit the individual pages in Subjects. 
---
Click CREATE and British Values to see how they work together at AHS.