Our 60th Anniversary Project Is now complete and Development & Alumni Relations Director, Mrs Pexton, has now left Aylesbury High School to join OXPIP.
We are delighted with everything we have achieved in the 60th Anniversary Campaign to refurbish the Tower Block and especially reconnecting with so many of our former students and staff.
Thank you so much for all of your support to make this possible!
Our 60th Birthday Fundraising Campaign September 2018 – December 2019
With your generous support we have raised £115,000 of new donations for our 60th Anniversary fundraising – Thank You!
The AHS School Fund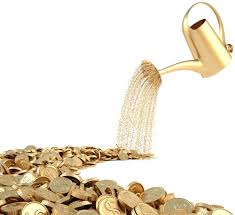 For many years now we have raised money for very valuable development projects from parents, alumni, the AHSA and other supporters of the school, via our 'Building A Brighter Future' AHS School Fund.
The AHS School Fund is our scheme where parents and alumni donate monthly by direct debit, or through a one-off donation.
It helps to develop the school's facilities and resources to ensure that every girl is able to fulfil her potential, wherever her strengths lie.
These contributions have helped us to achieve so much for our students:
The Sports Hall

The Library

The Sixth Form Centre

The Dining Room

Netball/tennis courts and floodlighting

History and Languages classrooms

Sound and lighting in the Main Hall and Harding Hall

Boiler and roof replacements.
Please consider whether you can play your part in providing the best possible facilities for your daughter and for generations of AHS students to come. 
For more information, please download your AHS Donation Form  HERE
Every donation of whatever size helps, and every penny is put to good use – so please do take the time to consider how you can help.
Maximising Your Donations With Gift Aid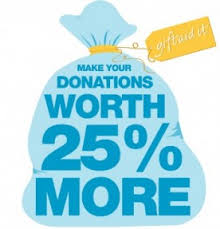 Through our charitable status, your donation can be boosted through Gift Aid! When you complete your AHS School Fund Donation Form and sign the Gift Aid declaration, we can claim an extra 25p from HMRC for every £1 you donate.
Please sign the Gift Aid section of your donation  form – it makes a big difference to us!
For further information, please contact development@ahs.bucks.sch.uk
Matched Giving
Please check with your employer if they will match your donations to our AHS Fund!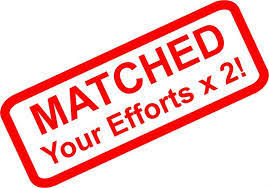 Already parents are adding new companies to our Matched Giving List. Thank you!
Matched Giving is when a company matches the amount of fundraising an employee gives to a registered charity, as part of its CSR (Corporate Social Responsibility). Many companies help charities through a matched giving scheme and some will match pound for pound the donations made by its employees to registered charities.
If you are donating to the AHS Fund, your donation may be matched by your employer through Matched Giving. Please enquire with your HR or Payroll department.
Thank You to Everyone Who Has Donated to the AHS School Fund
Over the years the generosity of parents, Alumni and friends of Aylesbury High School has enabled us to achieve significant development projects for our school. 
Recent projects funded through grants, revenue funding and donations include:
The Tower Block Refurbishment

The Sports Hall

T

he Library

The Sixth Form Centre

The Science Block

The Dining Room

Netball and tennis courts, and lighting

History and Languages classrooms

Sound and lighting in the Main Hall and Harding Hall

Boiler and roof replacements. 
We are very thankful for every donation we have received and appreciate your continuing funding support for our school.