Please click here for the DfE School Performance Tables.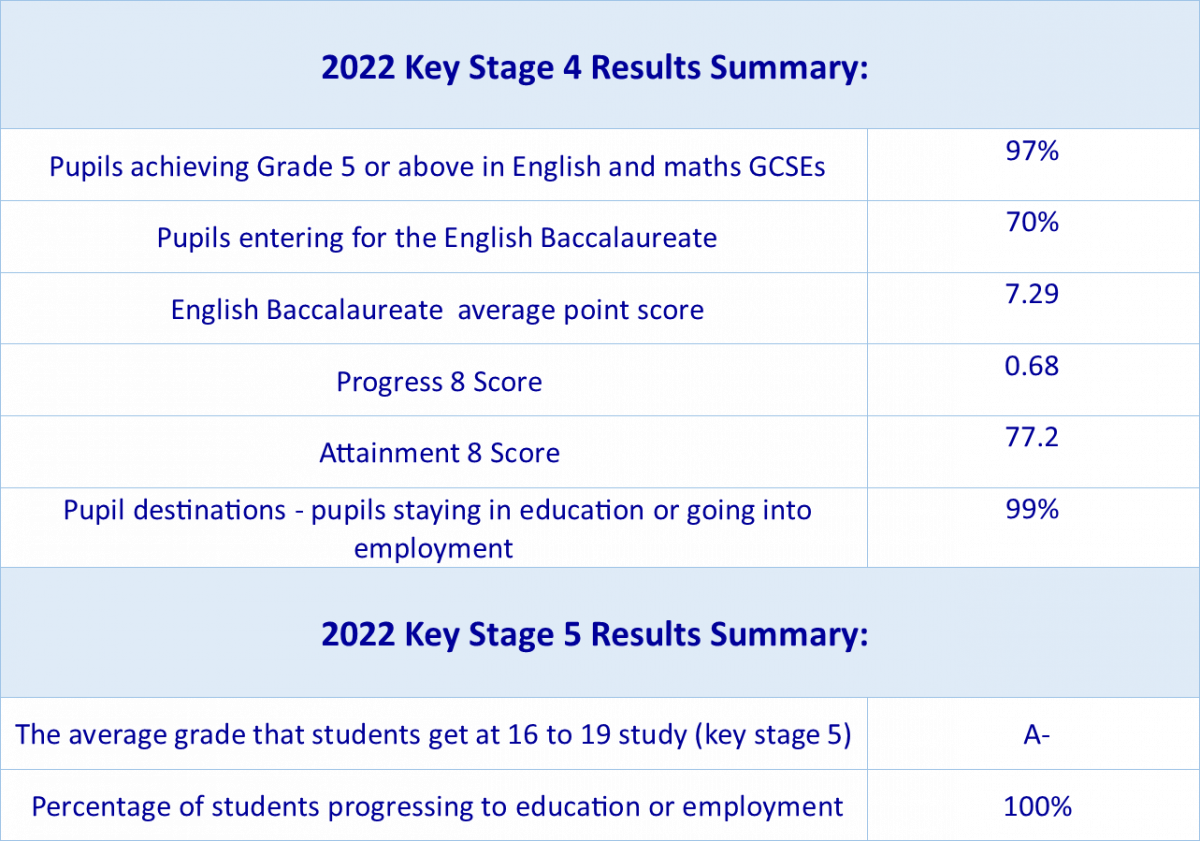 ---
For the 2022 Exam Results please see the 2022/23 Information Booklet Insert here.
---
Press Release – AHS GCSE Results 'buck the national trend'
Aylesbury High School's (AHS) Year 11 students have excelled in their GCSE results released today, Thursday 25 August.
---
Press Release – GCE A Levels 2022
AHS A-level students have passed with flying colours and we wish them well, wherever their plans take them.
---
Exam Results 2020 and 2021
In 2020 and 2021 qualifications were awarded through the provision of a centre assessed grade, because of the cancellation of public examinations.
As such, those results are not comparable with previous years' outcomes and are not published here.
Please see our prospectus insert for 2019 to see our 2019 exam results
Please see our prospectus insert for 2018 to see our 2018 exam results
Please see our prospectus insert for 2017 to see our 2017 exam results