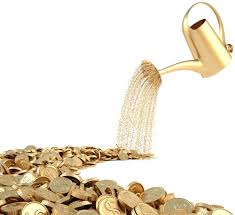 For many years now we have raised money for very valuable development projects from parents, alumni, the AHSA and other supporters of the school, via our 'Building A Brighter Future' AHS School Fund.
The AHS School Fund is our scheme where parents and alumni donate monthly by direct debit, or through a one-off donation. 
It helps to develop the school's facilities and resources to ensure that every girl is able to fulfil her potential, wherever her strengths lie.
These contributions have helped us to achieve so much for our students:
The Tower Block Refurbishment
The Sports Hall
The Library
The Sixth Form Centre
The Dining Room
Netball/tennis courts and floodlighting
History and Languages classrooms
Sound and lighting in the Main Hall and Harding Hall
Boiler and roof replacements
Please consider whether you can play your part in providing the best possible facilities for your daughter and for generations of AHS students to come. 
For more information, please download your AHS Donation Form HERE. Every donation of whatever size helps, and every penny is put to good use – so please do take the time to consider how you can help.
---
Shopping and an Amazon Customer?

Whilst you are shopping on Amazon, please donate to our Aylesbury High School Fund by clicking here: https://smile.amazon.co.uk . 
AmazonSmile is a simple and automatic way for you to support the Aylesbury High School Fund every time you shop, at no cost to you. 
Amazon will give 0.5% of the net purchase price (excluding VAT and other shipping fees) of eligible AmazonSmile purchases to the Aylesbury High School Fund when you shop, so please support us.
---
Maximising Your Donations With Gift Aid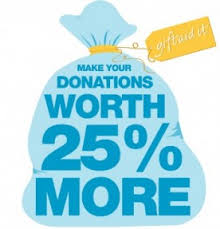 Aylesbury High School is a registered charity (No 1058760) and can reclaim tax on all donations that UK taxpayers make under the Gift Aid scheme, increasing the value of the gift to AHS and decreasing the cost of the gift to donors. Through our charitable status, your donation can be boosted through Gift Aid!
When you complete your AHS School Fund Donation Form and sign the Gift Aid declaration, we can claim an extra 25p from HMRC for every £1 you donate. Please sign the Gift Aid section of your donation form – it makes a big difference to us!
For further information, please contact development@ahs.bucks.sch.uk
---
Matched Giving – A Way To Optimise Your Donation Through Your Employer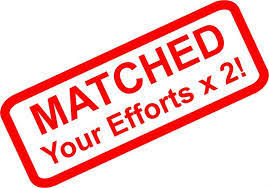 Matched Giving is when a company matches the amount of fundraising an employee gives to a registered charity, as part of its CSR (Corporate Social Responsibility). Many companies help charities through a matched giving scheme and some will match pound for pound the donations made by its employees to registered charities. 
Please check with your employer if they will match your donations to our AHS Fund by contacting your Human Resources or Payroll Department.
---
Leaving a Legacy, Supporting Future Generations
Legacies are another way in which you can make a real difference to Aylesbury High School.

All legacies, no matter their size, make a difference to the school and our students and staff.
If you do decide to leave a gift to Aylesbury High School, you simply need to include the following information in your will:
Our full name: Aylesbury High School

Our registered address: Walton Road, Aylesbury HP21 7SX

Our charity reference: Registered Charity number: 1058760
It is best for Aylesbury High School if gifts are made unconditionally because this allows the school's Board of Governors to consider carefully how to make the best use of each gift to meet the changing priorities of the time. Of course, we completely understand if you would prefer your gift to support something specific at the school. If this is your wish, we recommend that you get in touch with us to discuss your intentions, so that we can ensure that the wording of your will allows us to use our gift as you intended.
For further information about making a will, we recommend that you seek the professional advice of a solicitor.
If you would like to discuss leaving a legacy to Aylesbury High School in confidence, please contact development@ahs.bucks.sch.uk.